You know what really stinks? Virtual waiting rooms. The plus side is that I've secured tickets for a trip out west to see games at both San Francisco and Oakland, but the process was very much like pulling teeth. It's about that time of the year in which individual teams are slowly opening up the ticket windows for individual game tickets, and for a traveler like me, these dates are crucial when it comes to hoping to see games in other cities. Apparently, the first visit by the Pujols-led Los Angeles Angels of Anaheim in Orange county, California is somewhat of a draw in Oakland, and I guess San Francisco is such a draw now, that seats that typically cost $1-6 in Atlanta have literally rung me up $57, and that was the best available.
But anyway, I am very relieved to have secured tickets to the games I had tentatively planned on going. So now, there's no turning back. This year, I will knock both San Francisco and Oakland off of my parks list, which makes numbers #22 and 23. That is, until Oakland moves to San Jose, and I'll be forced to go back out there again in the future, so here's hoping the Bay Area treats me well.
Welcome back to the basement.
Edwin Jackson signs one-year deal with Nationals - Nats Insider
Well now, things have gotten even more interesting in D.C. Unable to get a multi-year deal, Jackson gets on board with the Nats for an estimated range of $8-12M for the one year, to re-establish value, and try again next year. With this, a rotation of Strasburg, Zimmermann, Gonzalez, Wang and Jackson means that the incumbent jam for fifth starter is now a story. Ross Detweiler no longer has any more options left, and isn't arb-eligible until 2013. Either he makes the roster as a reliever in an already-crowded bullpen, or the cost-controlled lefty has to be traded. And then there's John Lannan, who is an arb-2 in 2012 - technically he still has two minor league options left, but then there's a risk of a $5M guy sitting in AAA, or the Nationals can sell low on him and trade a fairly durable, moderately talented innings-eater to someone where he could bite the Nats later.
John LannOWNED - Nationals Journal
Nationals offer $5M, John Lannan wants $5.7. Can't settle, went to arbitration, Lannan probably uses stuff like "record against the Braves" and "number of quality starts," while the Nationals pretty much say his W-L record sucked (10-13), and the panel goes with the Nationals. $700,000 worth of sour grapes there. But now with the signing of Jackson, Lannan has a very high probability of getting traded now, and while selling low, since everyone now knows the Nationals have a surplus.
Maybe it's my outsider perspective, but WHY??? - The Nats Blog
I ignored it the first few times I saw such speculation, but news is slow, and I need something to write about. But apparently an idea being kicked around often in Natsland is moving Ryan Zimmerman to first base. I know there are occasional Nats fans lurking here, and I'd really like some input if you're willing. But seriously, why move Zim? He's 26, and hasn't had significant throwing arm or leg troubles in his career, and he's a brick wall-fielding wizard at the hot corner. I get that there are some less than thrilled with his throwing inconsistencies that he's actually trying to improve with a new motion, but hear me out here. You move a 33-year old, comes with shoulder troubles Troy Glaus from third to first. Moving Chipper Jones to first makes more sense. But not a Ryan Zimmerman. I get the infield Tetris that would have to be played with guys like Anthony Rendon and Steve Lombardozzi knocking at the door, but if they're so good, they might be worth more as trade chips than to force out an elite talent like Zimmerman. And what about Chris Marrero, it's a hamstring injury, not death?
The story of Wilson Ramos' kidnapping and the problem with crime in Venezuela - SI
A detailed, harrowing read about the Wilson Ramos kidnapping this past November, but the bigger problem - the rampant crime problems in Venezuela.
Nationals farm system rated number one* - MASN
*Rankings based on score tabulated before the trade of four organizational top-10 prospects for Gio Gonzalez.
Granted, Bryce Harper weighs a lot of it, but still, losing three high-prospected pitchers and a stud catcher should be sufficient enough to ding this when the rankings are re-tabulated in March.
Bryce Harper's fairweathered allegiances - The Bog
Most people are aware of Harper's fairweathered allegiances to the trendiest of sports teams - Lakers, Cowboys, Duke, Yankees. And the young phenom took it to online chatting to defend his claims; admittedly, some of it is weak, but he is but still a teenager, and I give him credit for not caving into the haters and baiters and keeping a cool head through his chats. But man, why Duke?
Apparently there's a Boras compound, and Harper's working out there - MASN
This reminds me of those Cuban "baseball camps" rumored to be in Miami where coyotes essentially hold Cuban baseball hopefuls hostage and let them brush up on their skills, get scouted, all with hopes of raking in finders fees and ransom payments, but I guess it should come as no surprise that Boras has his own camp for all his clientele.
Mr. National now Mr. Astro - Nationals Journal
Livan Hernandez, soft-tossing tormentor of Braves, leaves the Nationals squad he inexplicably would play for free for, in favor of the rebuildling Houston Astros. Given his recent legal troubles, this at least puts him in the optimum spatial positioning for escaping the country if it ever came to it.
Jayson Werth tops list of worst contracts according to The Huffington Post
I know there's a two-year age difference between the two of them, but it seems kind of odd and slightly biased that the Crawford deal is ranked 10th, while the Werth deal is ranked first. But at least both of those guys have remained healthy, while Ryan Howard won't even be playing due to injury for the start of his $25M annual deal.
Chad Durbin signs minor league deal with Nationals - Nationals Journal
My oh my, where are all these relievers going to fit into the staff? As a minor league deal with a spring training invite, Durbin may or may not even make the squad. The funny thing is that he was once one of the setup men for Brad Lidge in Philadelphia, but with now Lidge tentatively being seen as a 6th or 7th inning guy, just where could that put Durbin?
Nationals launch program to try and keep Phillies fans out - Nats NQ
I like the idea, but I'm with William here - the Nationals need to start winning first, before the tepid D.C. fanbase decides that they're sick of Phillies fans invading their home park. But the idea of putting forth an effort to keep Philadelphians out is understandable.
The pitching may be solid, but the offense could be suspect still - Nats Insider
Despite having a strong pitching staff, the offense still looks a little odd, at least in terms of constructing an ideal lineup. The team has good bats spread around, but constructing a lineup that still doesn't have a legitimate leadoff type still prove problematic.
Hunter Pence avoids arbitration, signs one-year $10.4M contract - Beerleaguer
Phillies offered $9M, Pence wanted $11.8, Phillies shoot for the middle, both parties agree. Honestly, given his statistical consistency over the last four years, I'm surprised he didn't ask for more.
Phillies sign Juan Pierre to minor league deal - Phillies Nation
I think this could be a very good move for the Phillies, as much as I hate to say it. Pierre has no power, but is a slap hitter that can get on base and steal bases, and I dread a game in which Pierre gets a spot start, put into a lineup with Victorino and Rollins, on a day that Tommy Hanson is pitching.
Phillies sign Chad Qualls to "bolster" bullpen - TGP
This move, on the other hand, kind of doesn't make much sense to me. Qualls is fairly mediocre at best, and as TGP points out, there are viable alternatives that would be due to make nothing but league minimum that could have been used in this role instead. So as a whole, the Phillies bullpen looks like a great big "what-if" parade, because if Qualls and Willis can contribute and Contreras maintains healthy, the bullpen could be solid, but if Qualls and Willis stink, Contreras lives on the DL again, that much more pressure lands on guys like Bastardo, Stutes, Herndon and Papelbon.
Why the Phillies have more black fans these days - Phillies Nation
That strike-through in the headline? Yeah, it's really that easy of an answer.
R.A. Dickey ITBSOHL - NY Daily News
"I literally feel like I am in the best shape of my life at 37 years old," Dickey said. "Having climbed a mountain, my cardiovascular (system) feels great and my arm feels great."
Literally! He'll also likely be Opening Day starter for the Mets. Versus the Braves.
Tim Teufel hopes to improve Daniel Murphy's footwork - NY Post
Last year, Teufel had limited time to work with Murphy prior to the season, as he was the manager for AAA-Buffalo, and only really had Spring Training to work with Murphy. But as the new infield coach for the Mets, he hopes to ingrain Murphy with better preparation for the middle infield to prevent injuries that have plagued his career thusfar.
Speaking of Daniel Murphy, he expects the Mets to make the playoffs - MetsBlog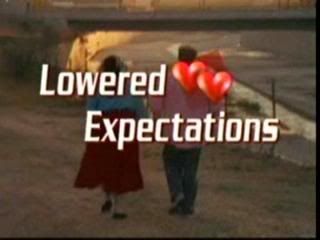 Banner Day announced - Amazin' Avenue
Oh, this is going to be good. If there's ever a Mets game to see, it'll be what messages will be floating around in the stands on this particular date.
Mets still want a cheap left-handed bat off the bench - NY Daily News
On their wishlist, regardless of what they may ask for: Johnny Damon, Kosuke Fukudome, Raul Ibanez or Rick Ankiel.
But would Rick Ankiel really want to go to New York - Amazin' Avenue
The answer to that question is really simple, because at this point, it's safe to bet Rick Ankiel signs with whomever will have him at this point. But for the sake of history, it should be reminded that Ankiel's career 1.0 essentially ended against the Mets, so would he really want career 2.0 to possibly end with the Mets?
If this is the kind of sentiment Pat Burrell gets, I can't wait for Chipper Jones' retirement - Metstradamus
In a way, it all feels respectful the way Mets fans are all glad to see Burrell hang 'em up. Also, I'm amused at the picture of it being Burrell teeing off on Oliver Perez.
Mets sign a guy who's name is hard to comprehend - Amazin' Avenue
Matt Tuiasosopo, formerly a 3B in the Mariners system, signs a deal with the Mets that essentially makes him organizational filler. Once highly touted, a typical story of a guy who never fulfilled his potential and more or less topped out at the AAA level.
Josh Johnson - Ride him while we have him? - Fish Stripes
From the business side of things, this makes sense to me. But as Michael Jong is quick to address, it does read as slightly heartless. Although the thought of an unchained Josh Johnson is an exciting thought, it would be mortifying to know that trainers and doctors are turning the other cheek to potential problems, because they want to get every drop of value out of him before he's a free agent again. From the moral-integrity "book" of the game, there's nothing wrong with letting a guy loose, but doing "the right thing" is especially important at attracting future acquisitions as it is maintaining good relations with outgoing assets, not to mention keeping respect of peers.
Charlie Manuel believes on paper, Marlins are the biggest threat - Sun Sentinel
And I'm fine with that. I certainly have no problem if the Braves quietly lay under the radar and do what they need to do on a daily basis, without the attention of everyone else seeing and scrutinizing over every move they make.
Marlins avoid the curse of the winning bidder? - Fish Stripes
For some reason, when I read this, I think about Carlos Beltran. He was the coveted free agent in 2004 and signed a mega deal with the Mets, pretty much did nothing in his first year, became the lasting image of the Mets' peak success as well as its greatest failure, and finished out his contract with absolutely no team successes. Just because the Fish didn't land Pujols or Fielder doesn't mean they won't be irrelevant, but the fact of the matter is that they still won out on Jose Reyes, and kind of overpaid for Heath Bell and stand to overpay if Mark Buerlhe starts to degrade sooner than later.
Slow news week? Slow news week. Jose Reyes' haircut - Palm Beach Post
Watch this revitalize Jose Reyes's career to new levels. All this time, the injuries and the inconsistencies, caused by aerodynamic drag from his Predator-like dreads. Also, they're going to be creepily auctioned off on ebay, with the proceeds going to Make-A-Wish. At least the end result is a positive.
Mark Buerlhe's mission might succeed - Miami New Times
Bills are both in the Florida House and Senate, that are contesting the prohibition on pitbulls in Miami-Dade county. To think Mark Buerlhe could be on track for his first Miami win, before having to throw a single pitch.
New Marlins Ballpark "sells out" first exhibition game - Fish Bytes
In an exhibition between the Marlins and the University of Miami, 10,000 released seats were completely sold out in the first day they went on sale. Also, this is the probably the longest thread of comments I've ever seen on the Herald in regards to the Marlins.
Gaby Sanchez tries to break aquarium glass, fails - Palm Beach Post
So a point has been proven that the velocity from a pitch can't break the aquarium glass right behind home plate. That's fine and all, but they seem to be under the assumption that fish don't have eyes. Just because the threat of the glass breaking and spilling all the fish out dead isn't likely, it doesn't change the fact that the fish will have to live with the stress of seeing all the constant movement all around them outside the glass, and the occasional baseball still being fouled in their direction will probably shorten their lifespan a each time.
Uh, some pictures from the ENERGY TEAM auditions - Miami New Times
I'm not quite sure what to make of this. There are cheerleaders, possibly comedians and rappers, a whole bunch of people who look like Rent extras, a whole bunch of people who look like Cirque du Soleil's second string, and the cast of Dangerous Minds.