So, it looks like Frank Wren and Co. are likely finished with their offseason, with the possible exception of a real cheap veteran player.  There have been rumors out the yin-yang (Bob Bruney or Josh Willingham anyone?), along with a vast assortment of trades and signings this offseason.  The Braves have certainly had their share of peaks and valleys, and the man responsible for most of this is Frank Wren.
How do you feel about the moves he's made this offseason? Poll and a summary after the jump.  Oh, and remember, in the words of Sir P. Diddy: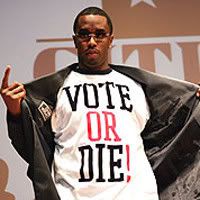 A recap of our offseason, with my imput and opinion:
Braves extend Tim Hudson, 3yrs/$28MM - Very, very good move for the Braves.  Huddy is a fan favorite who does a ton of work in the community.  And in an offseason where Brandon Lyon gets 3yrs/$15MM, you know it's a steal, assuming Tim's elbow is healthy.
Braves sign minor league FA Juan Abreu - Uhhh... Manny Acosta 2.0?
Braves off arbitration to Mike Gonzalez and Raffy Soriano, not LaRoche - Great! We'll get two 1st round picks now!  /facepalm
Braves sign Billy Wagner, 1yr/$7MM w/ option for 2011 - If he's healthy, Billy Wagner is an absolute beast.  However, he's 39 and coming off of Tommy John surgery.  If he gets hurt, we could be in trouble.  It also looks like Wren overpaid for BWag, but hindsight is always 20/20.
Braves sign Takashi Saito, 1yr/$3MM+ - In my opinion, this was the worst move of the offseason by FW.  Saito's numbers declined in 2009, and reports said that the Sox had to be very cautious with how they pitched Saito (limited pitch count, and he very rarely pitched on consecutive days).  I can see it now in June, "Bobby makes the trip to the mound and brings in reliever Takashi Saito, making his 50th appearance of the season."  It's not that I don't have faith in Saito...I'm just terrified of how Bobby uses him.  At least KK has a BFF now.
Rafael Soriano accepts arbitration, Braves trade him to Rays for P Jesse Chavez - F*ck you Raffy.  Thanks for denying us our 1st round draft pick.  I hope you have a super season in Tamba Bay.  Break a leg!
Braves DFA Ryan Church - With all his injury concerns, it was pretty obvious this move would be made. Church played well for us in 2009 in the 6 games he wasn't injured for.  He also helped us get rid of He Who Shall Not Be Named, so I guess we're eternally grateful to him.
Braves DFA Kelly Johnson - As all of you know, I'm a huge supporter of Martin Prado. However, I was really bummed by the move to DFA KJ.  Were there really no teams willing to at least send us a B-level prospect? None at all?  It's also a risky move, with no other replacement for Prado should he get injured.  But with Kelly set to make $3MM or so, I guess we couldn't afford to keep him around.
Braves avoid arbitration with Matt Diaz, sign him for $2.55MM - A hell of a deal for the God know as MattyD.  He'd easily make more than $5MM on the open market.  I just pray Bobby hits him leadoff more often.
Braves sign 3 FAs, Mitch Jones, Scott Proctor and Joe Thurston - Jones could be a strong bench player for us and Thurston could fill in around the infield should we hit a huge injury bug. Proctor could also be added as a veteran bullpen guy around mid-season if healthy.
Braves trade Javy Vazquez and Boone Logan to Yankees for Melky Cabrera, Mike Dunn and Arodis Vizcaino - When I first heard of this, I was driving.  Within 2 seconds, I bellowed a loud "ARE YOU F*CKING KIDDING ME?!" and pulled over on the side of the road to check MLBTR.  I was so pissed.  Javy Vazquez for Melky Freakin Cabrera and 2 scrub prospects?! I had lost total confidence in Frank Wren. However, as the days passed and we learned more and more about Vizcaino, Dunn and Melky, I felt a little better.  Vizcaino could be an ace for us, Dunn is a decent (and cheaper) LOOGY than Logan is, and Melky will be a fine 4th OF.  It also saved us money, which could be used at the trade deadline.  I still wish we had Javy, but I guess shit happens.
Braves sign Troy Glaus, 1yr/$1.75MM+ - In quite possibly one of the best moves in all of baseball this offseason, the Braves signed Glaus for a fantastic amount of money.  If healthy, Troy could be the cheapest 30HR guy in the majors.  Health has always been a concern, but if his shoulder stays healthy (Troy has been working out with no restrictions since early December), he should be just fine hitting #4 for us behind Chipper.
Braves sign Eric Hinske, 1yr/$1MM+ - Another fantastic signing by the Bravos.  He can fill in for Chipper and Glaus on the corners and can also man RF and LF.  He can also be a fantastic pinch-hitter coming off the bench.  Hinske could be a huge asset to the 2010 Braves.  This also means no possible return of Greg Norton, which I'll thank the lord for later tonight.
Braves DFA Brandon Jones - Well, at least the Royals have a new OF to add to their club. And somewhere, Bigjoe is probably going into shock now that Swagger is gone.  We're here for you, man.
Jeeze, that was a bunch of typing.  No wonder I'm getting carpal tunnel in one of my wrists.
So, what are your feelings and thoughts on the whole 2009-2010 offseason?  Happy voting and posting.