A View From Your Seat:
4/19/2011
Gwinnett @ Norfolk 7:15pm EST.
G-Braves destroyed the Tides!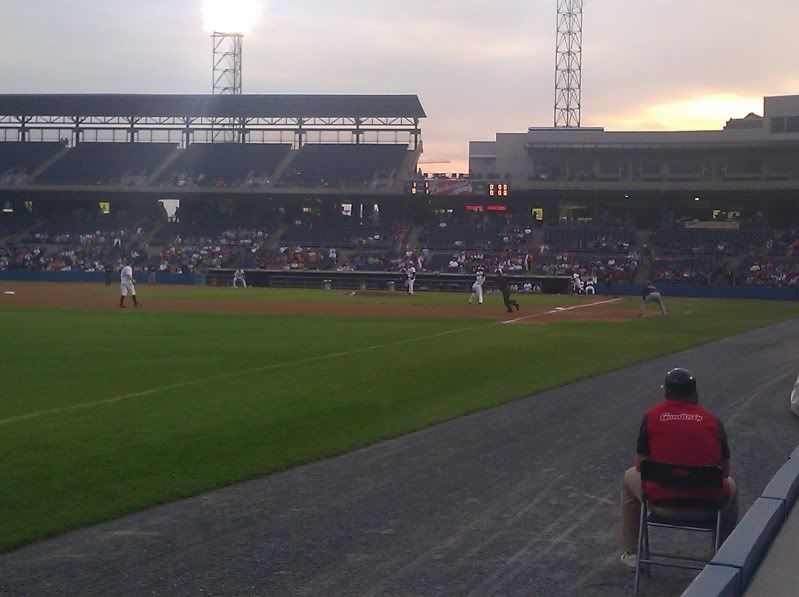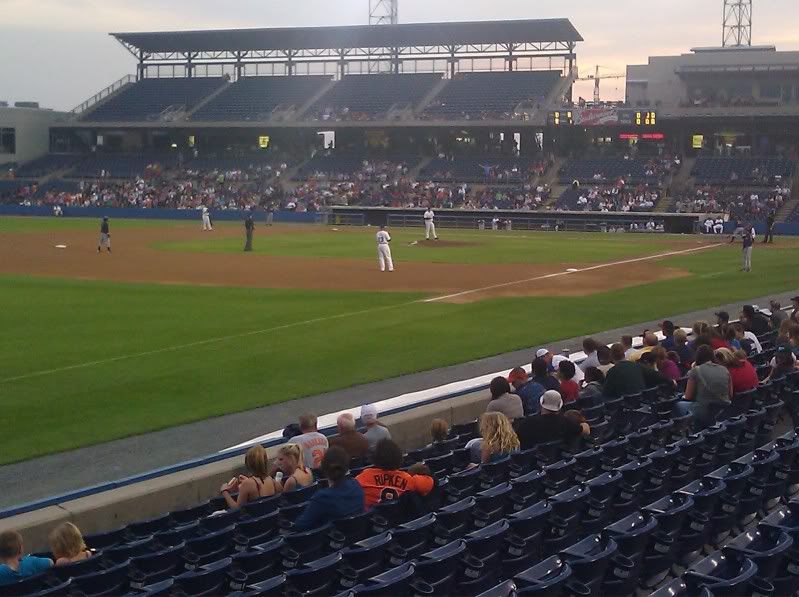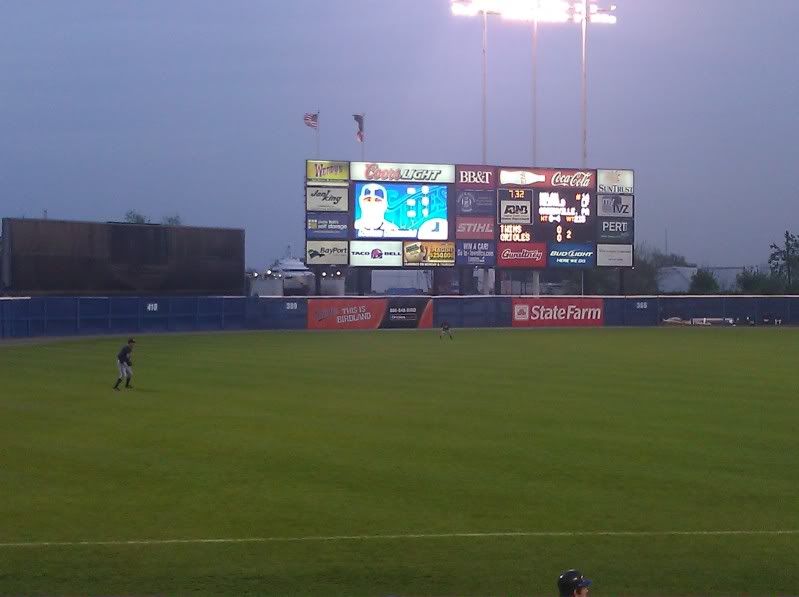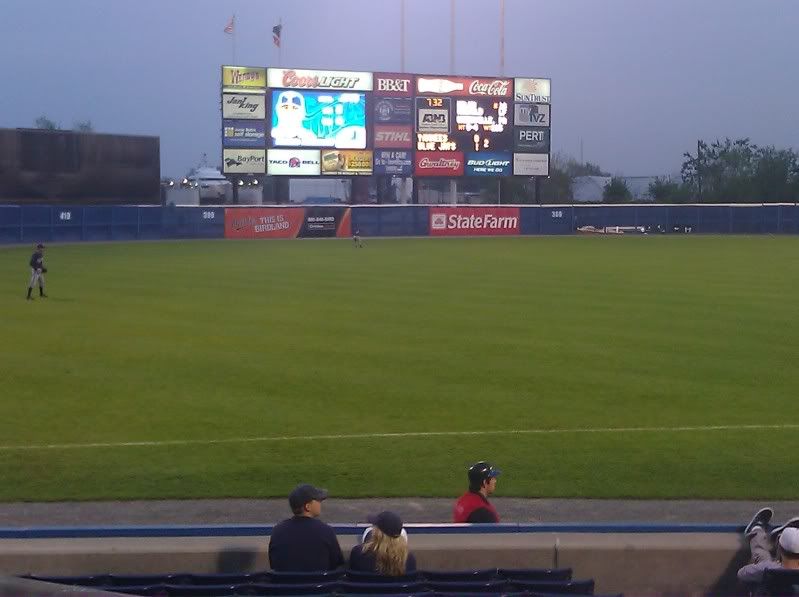 The Gwinnett Braves were smoking the scoreboard. Blurry...... sorry :\
I will post the pics for the Thursday 12:15pm game too. Not sure who is pitching that day? (Hopefully Minor or Julio T.) It was nice to see Mather and Jordan play good defense and make sound choices at the plate. A couple foul balls almost killed my wife and I.........luckily, no beer was spilled. :)
Later.
Go Braves!!