I drove by Academy Sports at 1 pm to see what the line looked like to decide whether I was skipping Ultimate Frisbee class today. There wasn't a line coming out the door, so I figured it'd be safe to go to class. Class ended up being canceled because of whipping winds and a 24 degree wind chill. I made it back to Academy to secure my spot as 41st person in line at 2 pm. At 4, the players started to arrive. The line went through quick. I was able to get through within less than twenty minutes.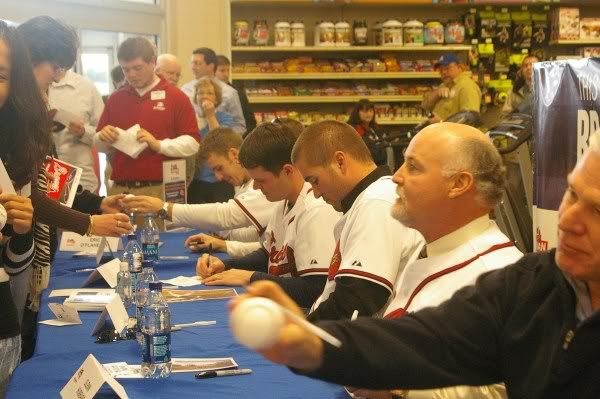 EOF was first at the table. He was really welcoming with a cute little smile.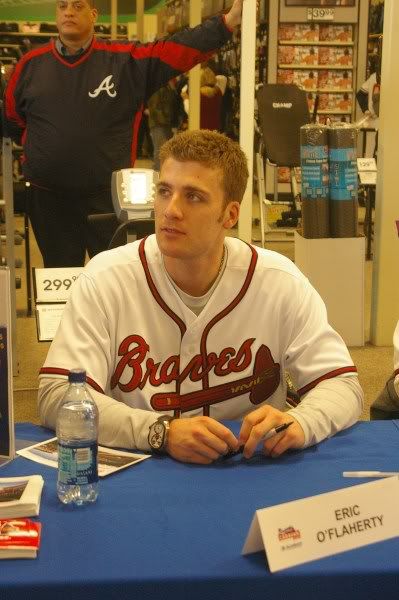 Clint Sammons sat to his right. Clint was sure to greet everyone and look them in the eye before he signed whatever memorabilia they handed over. He even gave me a sweet grin.
Then Matt Diaz. He was the big name at the event. The guy looked happy to be there. He is definitely a man of faith. Under his autograph, he wrote Phil 1:6, which is a great verse, should you choose to look it up.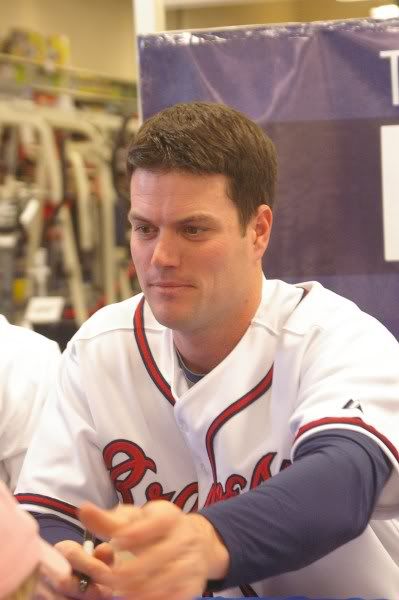 Troy Glaus is a big boy. I didn't realize how tall he is. He wasn't as warm with the fans as the rest of the guys were, but he was nice enough to give me a second autograph when I asked for one. As I stood there and watched, though, any time a little kid would approach him, he would lean forward and interact with them.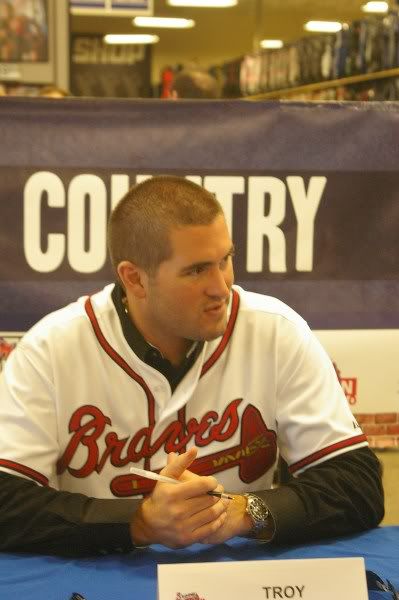 Glenn Hubbard is the cutest little man.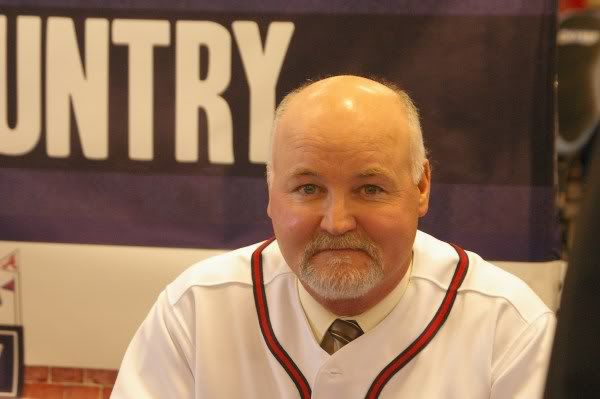 I found out the Braves offered a deal to Damon about an hour before the players got there. I was talking to fellow fans around me about whether it was true, then I realized I could just ask Wren himself. He wasn't too forthcoming with information, but he had a great time kidding around with me about it. He was probably the most personable of any of them there.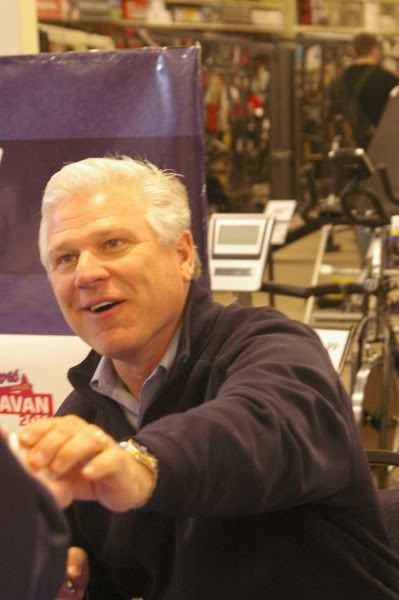 I couldn't get a good shot of Diaz for the life of me. Here's a nice little compilation of his not so photogenic side.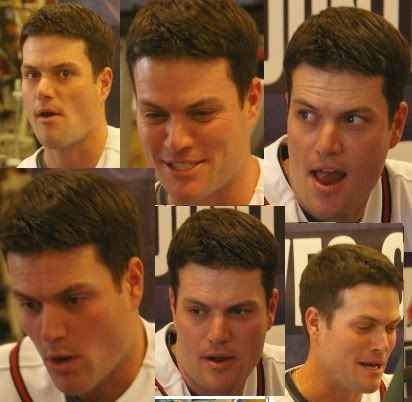 It was a good day, although a lot less showed up than I expected. I could've easily gotten back in line and gone back through within 45 minutes. Were any other TCers there today?