The holiday season is here and it's time to make our Christmas lists!  For me, however, I'd much rather have a few things from the Braves this offseason. Here's my Christmas list to Frank, Bobby and Co.
Now, this is not going to be a serious post. It's not meant to rival the great writings from CB, RoyHobbs, Yondaime4, PWHjort, and so on.  If you disagree with something I say (like a stance I have on the All Mighty Marteeeen Prado), don't get all defensive and mad about it. It's just for a little fun.
So, here's an open letter to Santa from a Braves fan:
1. Don't trade the farm for a rental player - Please keep all of our young talent in the minor leagues.  We've killed our farm system in recent years to bring in guys like Javy, Tex and Nasty Nate, and while I think it's important to bring in proven players to Atlanta, I'd really like to build our farm system up.  It's always great watching your young prospects grow and develop as they make their journey to the Big Leagues.  That's kinda what the Braves are about: Letting their young players grow. Hell, our entire infield was developed by us once we acquired Roachy.
2. A start for Brian McCann at the All Star game - Seriously, what the hell does this guy have to do to earn a starting spot in the Mid-Summer Classic? He's without-a-doubt the best offensive catcher in the NL and still plays *cough* decent *cough* enough defense.  BMac is a great guy and it's crazy to think he hasn't started an All Star Game in his fantastic, though short, career.  

3. Trade away Derek Lowe - Honestly, I don't care if we don't get anything for DLowe and his huge contract. Yeah, he was a decent pitcher in 2009, but our rotation is far too good to have to owe our 5th starter that much money.  A rotation of Javy, Huddy, Hanson, JJ and KK would be sick nasty. Derek and his $15 million dollars shouldn't be on the Braves in 2010. Trade him and his money away.
4. Start Martin Prado at 2B in 2010 - As many of you know, I'm a huge fan of Martin and I really think he deserves the 2B position at the start of the upcoming season.  He was part of the reason for our turnaround in '09 and always seems to spark the team. I have absolutely nothing against Kelly Johnson... I just love the way Marteeeny Weeny plays the game.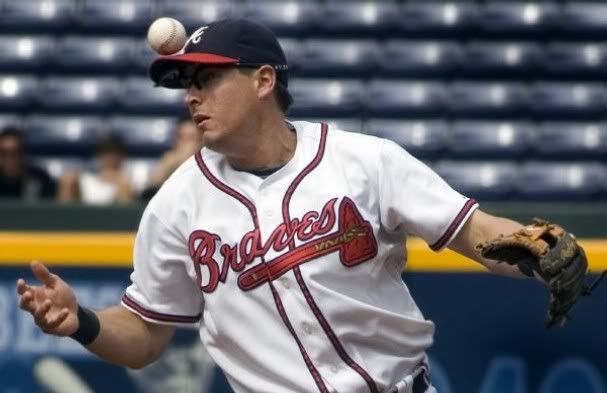 5. Another healthy season for our pitchers - In 2009, the Braves were blessed with relatively healthy pitchers.  DLowe, Javy and JJ rarely missed a start and were workhorses all season long.  Tommy Hanson stayed healthy despite pitching the most innings of career and KK stayed healthy even with it being his first season in a 5-man rotation. Huddy also returned from injury and pitched very well. Stay away Dr. James Andrews. Stay far, far away.
6. More fans at Turner Field -  I know I shouldn't complain and me whining about it won't do anything, but it would REALLY be nice to have more than 15,000 fans at the Ted on weeknights and daygames. It's totally understandable if it's empty for a meaningless April game against the Nats, but to have to give away tickets in the middle of a playoff race is just pathetic.  If you're in the area, get your ass to Turner Field. I know they have cheap tickets. That's all Boog and Joe would ever talk about!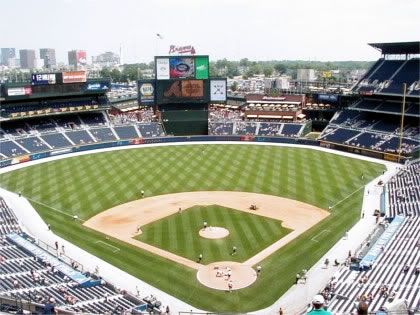 Pictured Above: the average crowd during a Braves daygame.
7. A "big bat" - Was there anything more inconsistent and streaky than the Braves' 2009 offense? It could be maddening at times. If Frank Wren and his large testis can land us a stud hitter this offseason, it might just push us over the top in the East Division National League.
8. A(nother) World Series ring for Bobby - What to say about Bobby? The man has done it all. Despite making questionable calls in 2009, which included frequent misuse of his bench players and bullpen, he's still a legend and always will be. He'll be remembered as one of the best 5 managers of all time and I'm proud to have him as our manager. Win one for Bobby in 2010. He f'ing deserves it.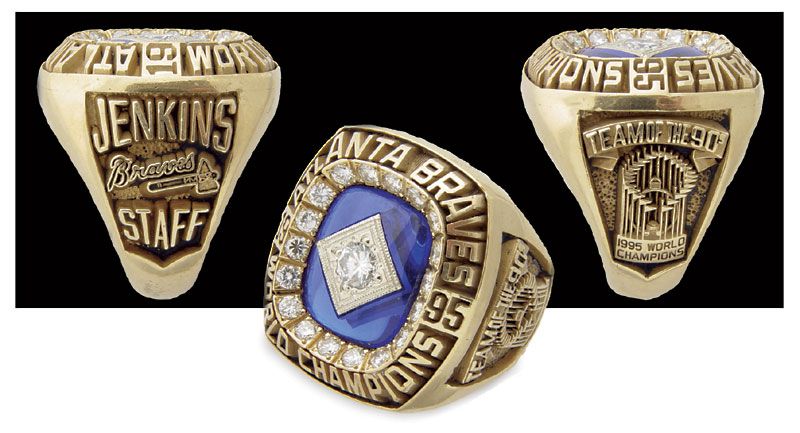 Signed,
A hopeful and optimistic Braves fan.